What a crazy winter it has been in Litchfield County! Frozen pipes, Ice dams and Water Damage.
2/7/2018 (Permalink)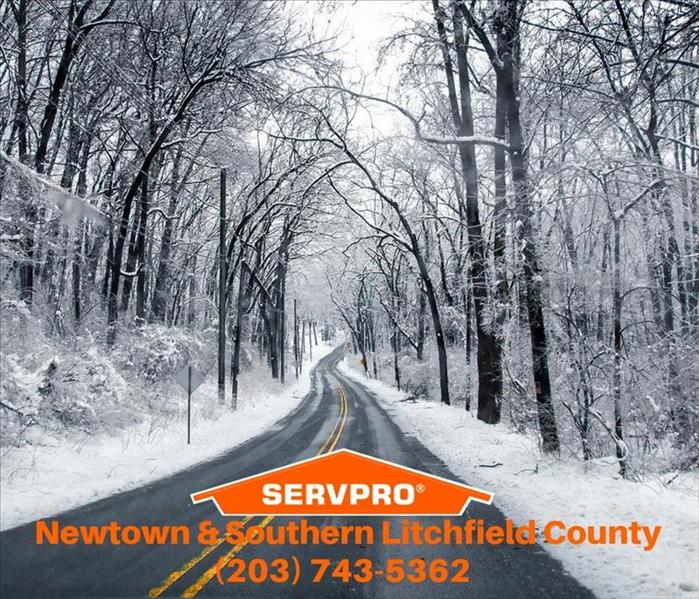 2018 has brought the Sherman area snowstorms, below zero temperatures, flooding from rain, frozen pipes and icy roads.
Wow, 2018 started out with a bang!
January was full of weather extremes for those of us in Litchfield and Fairfield Counties. The month began with unusually frigid temperatures -the thermometer dropped below zero many times and the average temperature for the first week of January was 5 degrees (without the wind chill)! During this week, our team received a high volume of calls from customers who had water damage to their homes and businesses due to frozen pipes bursting. We were kept busy drying out homes and providing emergency generators to heat homes that required it during restoration.
We also had over a foot of snow fall during the month, which added to the foot already on the ground from December. Heavy snow on roofs created ice dams, which caused even further water damage to structures from ceiling leaks in our area.
Then, on January 13th the weather turned and the thermometer hit 61 degrees. In January. In Connecticut. The sudden warm weather, combined with rain, caused all of that snow and ice to melt faster than nature could handle. Ice dams on the Housatonic River in Kent prevented the rushing water from flowing and caused historic flooding to the town. A local state of emergency was declared, several residents were evacuated, the schools were shut down and Route 7 was closed. The following day brought freezing temperatures again (a low of 10 degrees) and all of that water froze, creating a sheet of ice on roads, roofs and driveways. That week brought more water damage calls with basements flooding throughout the area.
The crazy weather continued its course for the rest of the month – with temperatures rising and dropping, snow falling, rain falling, snow melting and ice forming. Our crew worked hard all month under these conditions. They drove in snowstorms and on icy roads. They slid around on driveways that were sheets of ice while trying to bring heavy extraction equipment, heaters and fans into homes. They worked nights and weekends. We are so appreciative of our team - Davi, Von, Junior, Brendan, Tim, Bill, Jen, Bianca and Keri – for their dedication to a job that isn't always pretty! We wouldn't have gotten through the month without such amazing employees.
As I write, snow is falling again but hopefully February will be a bit milder and give Connecticut residents a respite from this wild winter!