Water damage from heavy rains in New Milford, CT
8/11/2017 (Permalink)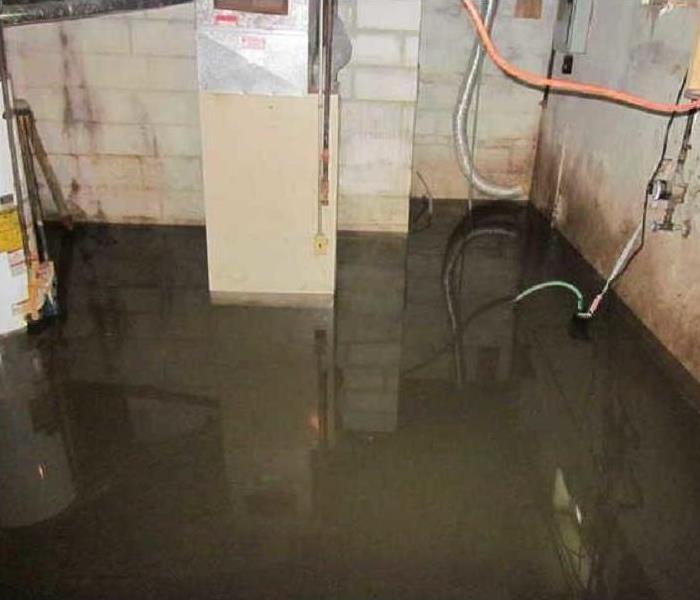 If you have a flood in the basement of your Connecticut home, call SERVPRO of Newtown & Southern Litchfield County immediately to minimize the damage
Litchfield County has experienced a significant amount of rainfall this summer! With the rain, we have received several calls from Sherman area homeowners who have flooded basements. In many houses with flooded basements, contents of the basement such as storage, tools, boxes etc. may also have water damage.
The source of the rainwater can come from many different sources including:


Water leaks in from the outside through a basement window
Sump pump failure, which can cause water overflows from your sump pump crock
Water seepage from cracks in your concrete floor or foundation
A sewer system back up into your basement
When responding to water damage, quick action is key to minimizing the damage. If your Fairfield County basement is flooded from rainwater or a sewage leak, call SERVPRO of Newtown & Southern Litchfield County at (203) 743-5362. We are available 24/7 and ready to respond to your water damage emergency.