Commercial Water Damage Restoration
8/16/2021 (Permalink)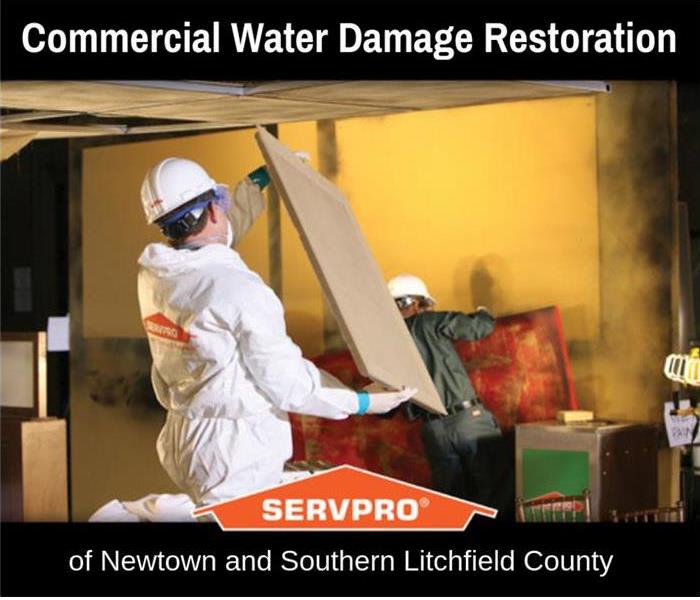 Business owners know that they are vulnerable to water damage from leaky roofs, burst pipes and malfunctioning sprinkler systems. Many, however, are not aware of how common an appliance failure can be and the damage that they can cause. Over the past few months, our office has cleaned up water damage in offices, restaurants and stores that was a result of refrigerator line leaks, toilet overflows, a broken commercial freezer and even a coffee maker line that burst.
Maintenance and regular inspections can help business owners reduce their risk of water damage from an appliance line leak. Check for small leaks that might be indicative of a failing line and immediately address other signs of a problem such as water spots on the ceiling and slow draining toilets and sinks.
Of course, sometimes there are not any warning signs and no way of predicting that your business is going to be hit with a water damage disaster. If you walk into your business to a flood, please take quick action to reduce the amount of damage to your home. Make 3 phone calls: to your plumber, to SERVPRO of Newtown and Southern Litchfield County and to your insurance agency.
The sooner restoration begins at your Newtown business, the less impact the water damage will have on the continuity of your business. We understand that you can't afford to have your doors closed while waiting for a restoration company to show up and begin work. Our teams are on call 24/7 and will show up at the job equipped and ready to start the clean up work.