Water damage clean up after frozen pipes burst at Ridgefield CT school
2/19/2018 (Permalink)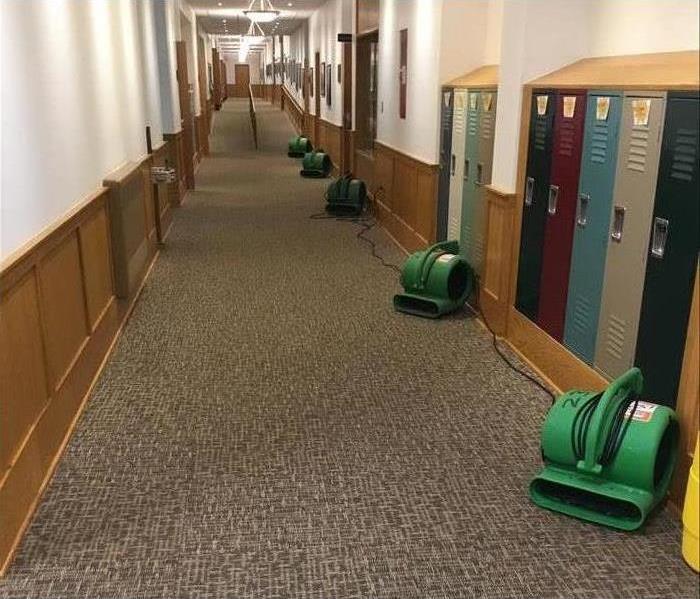 Freezing temperatures in Ridgefield, CT caused pipes to freeze and burst, causing water damage to the carpeting of this school.
When the temperature dropped to below zero for several days, our Brookfield, CT office received a high volume of calls from homes and businesses that had experienced frozen pipes that burst.
This Ridgefield, CT school had water damage from burst pipes and it was a priority for our team to restore the building quickly so that school was not affected for the kids. We arrived at the school with vans full of air movers, which is a high static pressure fan ideal for the wet carpeting in the school. We used dehumidifiers specially designed for large spaces such as a school, used to accelerate the drying process in water damage restoration. Luckily, there was not a need for demolition and we were able to get the job done quickly.
If you have water damage in your Ridgefield area school or business, call SERVPRO of Newtown and Southern Litchfield County at (203) 743-5362 as soon as the flooding is discovered. The sooner we are able to arrive at your building at begin cleaning up, the lower the likelihood that there will be secondary water damage and the need for demolition of floors and walls.