Commercial Water, Fire and Mold Damage Restoration in Brookfield, CT
2/7/2019 (Permalink)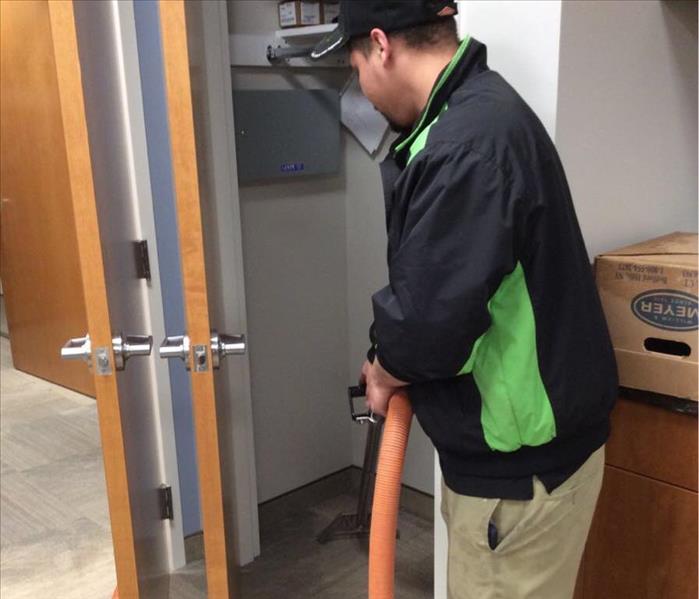 When your commercial space has flooding, call SERVPRO of Newtown and Southern LItchfield County for water damage restoration
When a water or mold emergency strikes your Bethel, CT area business, time is paramount in keeping your financial losses down and eliminating the need of having to close your doors for a lengthy period of time.
SERVPRO of Newtown and Southern Litchfield County has serviced many local businesses over the past twenty years. Our team has the experience to get the job done fully and efficiently so that disruption to your business is minimal.
Whether it be a Newtown plaza in which mold behind a shared wall affected two businesses, a new big box store in New Milford with water damage due to a construction mishap or an apartment complex in Brookfield where a kitchen sink leak damaged 4 apartments, our team is trained and equipped to mitigate the damage.
Call SERVPRO of Newtown and Southern Litchfield County immediately if your business experiences a sewage leak, oil spill or burst pipes. Our crew will be on the job and working hard so that your business can keep its doors open.