Spring Rains Bring Basement Flooding to CT
3/20/2020 (Permalink)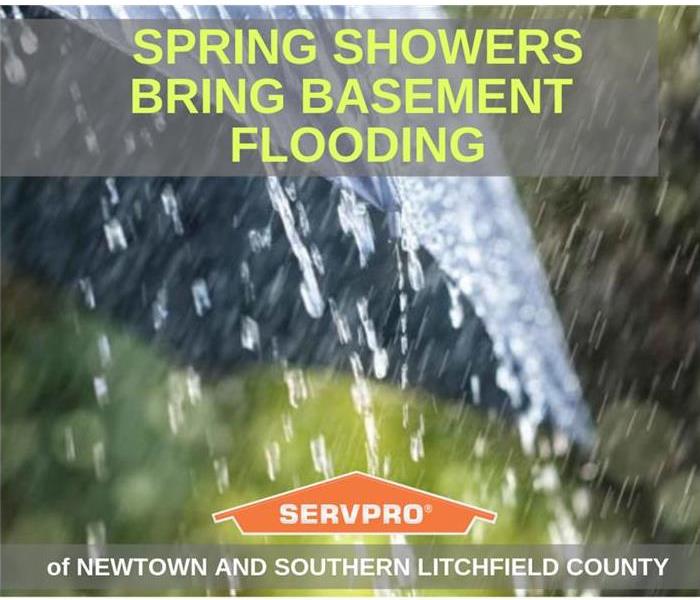 Despite our world having changed so much over the past few weeks, and our lives having halted in many ways, the weather doesn't know that! Spring showers will still coming and with them, basement flooding. We want you to know that we are still open and working to respond to your water damage calls.
If you have basement flooding, quick action is the key to limiting damage if you have flooding. Here are some actions that can prevent mold from growing in your Bethel home.
Protect your belongings – remove light furniture and upholstered items as well as other items that are susceptible (cardboard boxes, carpets and other porous items) from the affected area.
Remove as much water as possible using a wet/dry vacuum.
Use fans to circulate the air and speed up the drying process. A good rule of thumb is to run the fans for an additional week after the area appears dry.
A dehumidifier can be used as well to remove excess moisture and dry out the room.
Water damage can easily be hidden underneath rugs or carpet, so be sure to give your home a thorough inspection if you suspect water damage. Although carpets can be steam cleaned, they are tough to treat and padding typically cannot be saved.
If you do have wall to wall carpeting in your basement that has gotten wet from flood water, give SERVPRO of Newtown and Southern Litchfield County a call at (203) 743-5362. We are an IICRC trained mold and water mitigation company and have the tools and expertise to treat your Brookfield home for damage.