Fairfield County Business Owners Take Advantage of Free Emergency Ready Plan App
9/17/2019 (Permalink)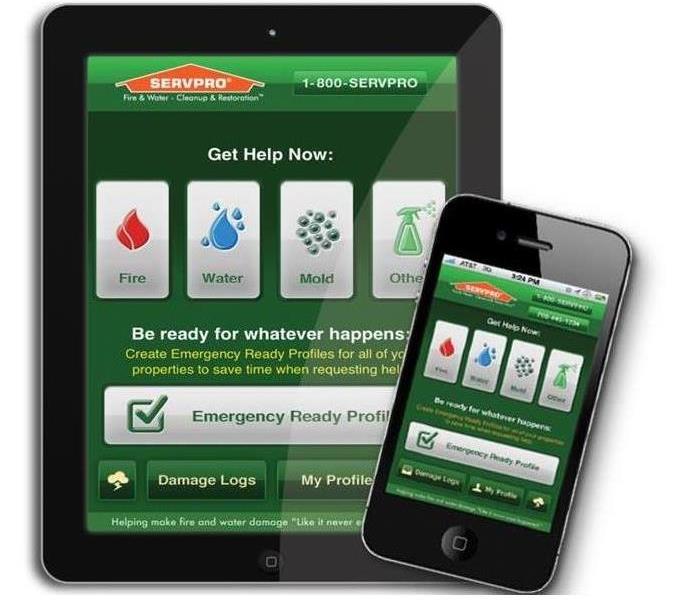 Call our office today to have an Emergency Ready Profile and Plan created for your Fairfield County business.
Our company really makes an effort to be part of our community and get to know local business owners.
Not only are we active in local events and community based organizations, but we also have two amazing women, Roseann Santamaria and Danielle DeLibro, on our business development team who are out in the community on a daily basis.
One service that we offer to local businesses that Roseann and Danielle are trying to get the word out about is our Emergency Ready Profile (ERP) plan. SERVPRO of Newtown and Southern Litchfield County offers this service free of charge to any local business who is interested! The ERP is an app that organizes all of the information that your company will need during a water or fire emergency in one place.
The process of getting an ERP set up is simple.
Call our office and schedule an appointment for one of our specially trained assessors to meet with you. When we come to your property, we will scope out your facility to gain an understanding of how your business runs and how your physical production areas appear. We map out the locations of equipment, utilities, shut down controls and employee positioning. Utilizing our decades of experience in commercial water and fire damage, an emergency response plan is created tailored to your business's unique situation.
All of the necessary data will be uploaded easily through our mobile app.
The app asks targeted questions and prompts you to add accurate information as well as share photos and diagrams. Take the time to identify personnel within your organization whom you authorize to contact us and make decisions about fire damage restoration if you are unavailable. The app provides your business with a specialized plan of what actions need to be taken (i.e. main water supply or propane shut off valves) and the contact information for who should be called in the case of an emergency such as your plumber, security company or emergency services. SERVPRO of Newtown and Southern Litchfield County will be able to respond to your water or fire disaster quickly and with a plan in place to get your business back online as soon as possible.
If you are a local Litchfield or Fairfield County business owner, take advantage of this free service and give us a call at (203) 743-5362 to set up an individualized Emergency Plan for your company.