Protect your Bethel, CT business from water and wind damage caused by hurricanes
9/18/2017 (Permalink)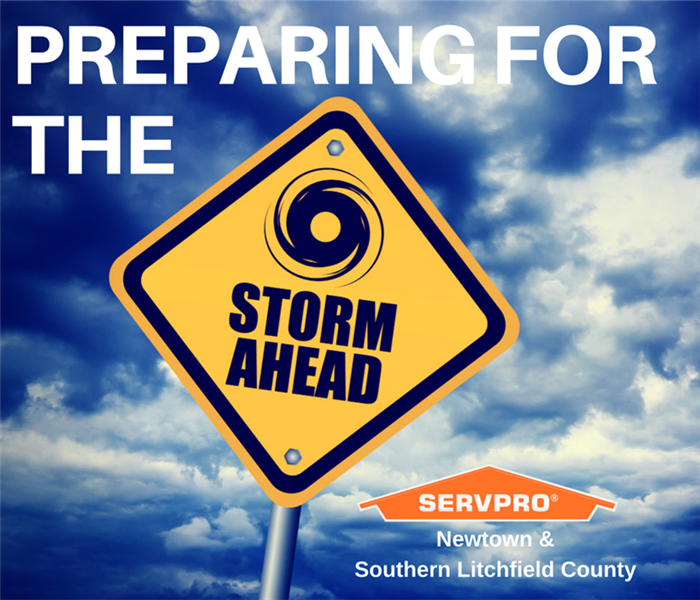 Reduce your risk of disruption to business continuity by preparing your New Milford CT business for hurricanes and winter storms ahead of time.
We are deep into hurricane season and are facing Tropical Storm Jose this week in Fairfield County. If you own a business in the Newtown area, there is still time to prepare. Having a carefully thought out emergency preparedness plan is the key to helping your business weather any storm.
Identify what risks your company faces. How will a hurricane or flooding affect your operations? Are you, or your employees, in a flood zone? Might there be difficulty passing roads to get to work? Are there trees on your property that might fall due to high winds?After identifying your risks, come up with a detailed plan of action for each one.
Review your insurance coverage. Although your policy might protect your business from hurricane damage, make sure it protects from other secondary damages such as flooding, water damage, sewage backups and power outages. You may choose to add business interruption insurance to your plan, as well, to cover potential loss.
Develop a communications plan. Having a solid communications plan is key to handling an emergency situation. All employees should know how information will be dispersed and via what channels – whether that be texting, email or a phone call. On site employees should have a clear chain of command. Emergency resources should be identified and their information readily available.
Back up your information Losing years or even decades worth of important company information would be devastating. Make sure your data backup is located in an alternate location (away from your computer) and preferably in a weatherproof safe. Cloud backups are another good option, but they rely on internet connection, which could be limited following a hurricane.
Establish a relationship with a local plumber,contractor and restoration company. Don't wait until after the damage has occurred to try to find a reliable business.
Minimize the impact a hurricane or tropical storm has on your business ahead of time. And if you do experience water, mold or structural damage to your Brookfield area business, call SERVPRO of Newtown and Southern Litchfield County at (203) 743-5362 .