Commercial Property Water Damage Restoration
8/29/2022 (Permalink)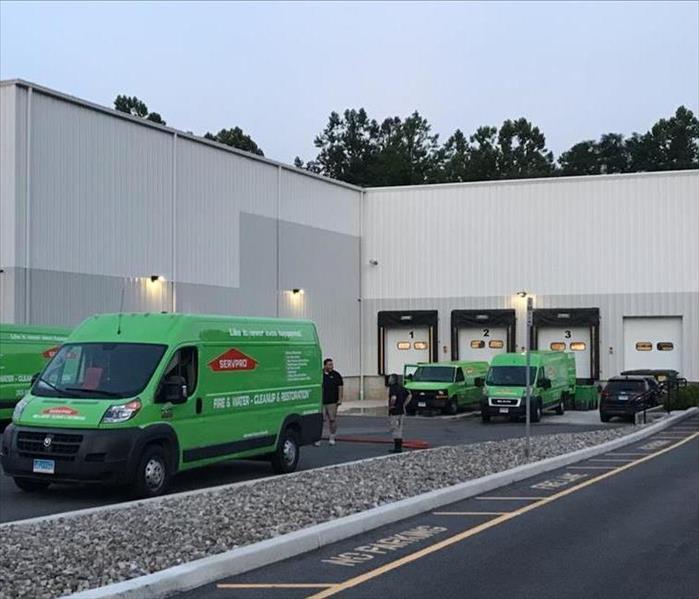 The plumbing system in your busy Newtown restaurant gets a lot of wear and tear. When many people are filtering in and out of bathrooms all the time and the kitchen never stops, it is essential that you keep up with plumbing repairs and maintenance. A plumbing problem such as a sewage backup or a broken pipe can cause water damage to your facility and potentially force you to close your doors while it is being repaired. Beyond inconvenient, this can result in a loss of income.
In addition to sewage backups and toilet overflows, busy restaurants might also experience water damage from clogged pipes and drains. It doesn't take long for an overflowing sink or dishwasher supply line leak to cause major damage. Water damage can occur in new and old restaurant kitchens alike – even a brand new appliance can be installed improperly or have a manufacturing defect.

If you own a business in the Fairfield County area, having an established relationship with a local plumber that you trust is essential. Not only will regular inspections help you get ahead of disasters before they happen, you will also have someone ready to help if you do have a toilet overflow at your restaurant.
If, despite the best precautions taken, you do have flooding at your Bethel commercial building, SERVPRO of Newtown and Southern Litchfield County is available around the clock to respond to your call. We understand that time is of the essence when a restaurant has water damage and have an experienced crew ready to restore your building.

SERVPRO of Newtown & Southern Litchfield County will help you get your restaurant open for business as quickly as possible, ensuring that the job is also done right so that you don't experience secondary damage such as mold. If you have flooding to your Brookfield restaurant, give us a call at (203) 743-5362 for immediate service.